Hiram L. Dorman
Elementary School
Springfield, MA
PARCC Testing
May 20-May 27, 2015 at Dorman
The second round of PARCC testing for ELA and math occurs this month. Ensure that students get a good night's rest, breakfast at home or at school, and arrive to school on time for our big assessment days. Read more in the family newsletter for tips to prepare for PARCC.
YUM! PTO Fundraiser
May 5, 2015
Come join our wildly successful Texas Roadhouse fundraiser! Enjoy pulled pork or BBQ chicken while a percentage of your check comes back to Dorman. Cinnamon buttered rolls, anyone?
Memorial Day
May 25, 2015
Don't forget - no school in celebration of Memorial Day.
Picture Day
May 13, 2015 @ Dorman
Don't forget your picture packet if you want to get your pictures taken this spring!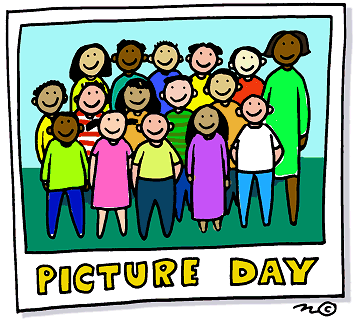 MON MAY 4, 4:00-8:00 PM
PTO Fundraiser
at Texas Roadhouse
TUES MAY 5 3:45 PM
TENNIS PROGRAM
at Dorman Elementary School
WED MAY 6 6:00PM
Boy Scouts
FRI MAY 8 8:30AM
PTO Meeting
FRI MAY 8
Student Survey Ends
TUES MAY 12 12:00
Principal Party
TUES MAY 12 3:45
Tennis Program at Dorman Elementary

Grade 5 Science MCAS
WED MAY 13
Grade 5 Science MCAS

Field Trip - Kindergarten to Forests Park

Spring Pictures
WED MAY 13 6:00PM
Boy Scouts
FRI MAY 15
$1.00 Dress Down for Officer Ambrose
TUES MAY 19 3:45 PM
TENNIS PROGRAM
at Dorman Elementary School
WED MAY 20
PARCC ELA Grades 3, 4, 5
WED MAY 20 6:00 PM
Boy Scouts
THRS MAY 21
PARCC MATH Grades 3, 4, 5
FRI MAY 22
Field Trip - LS to Forest Park
MON MAY 25
NO SCHOOL
MEMORIAL DAY
TUES MAY 26
ECOS Orientation Grade 4
TUES MAY 26, 12:00PM
Principal's Party
TUES MAY 26, 3:45
Tennis Program at Dorman Elementary
TUES MAY 26, 3:45
SCDM Meeting
WED MAY 27
PARCC MATH Grades 3, 4, 5
WED MAY 27 6:00 PM
Boy Scouts
FRI MAY 29
$.50 Spirit Day